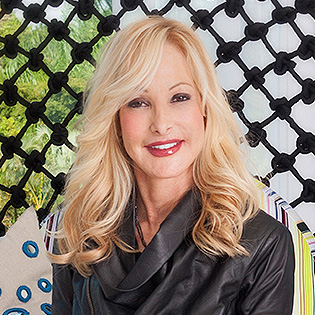 Boston born, Cindy West Ray, well understands the dictates of convention, but such tradition has only served as a point of departure for the talented, award-winning designer. Ms. Ray's interiors demonstrate a sense of style tinged with irony, a meticulous attention to detail with a sense of adventure, the use of high-quality materials within the parameters of a budget, and always a respect for her client's preferences and lifestyle.
The Magna Cum Laude graduate of Boston University clearly demonstrates an intuitive ability to interpret taste and lifestyles into appealing and personal function and form.
Her collaboration is intense. Her promises are kept. And her reputation is impeccable.
Since 1985, Cindy West Ray has been turning dreams into decor. Her successes can be found throughout the northeastern and southeastern United States and Canada. Many of her designs are celebrated in prestigious decorating and design publications as well as being featured on segments of HGTV's popular Interiors by Design show. Ms. Ray is an Allied Member of the American Society of Interior Designers.